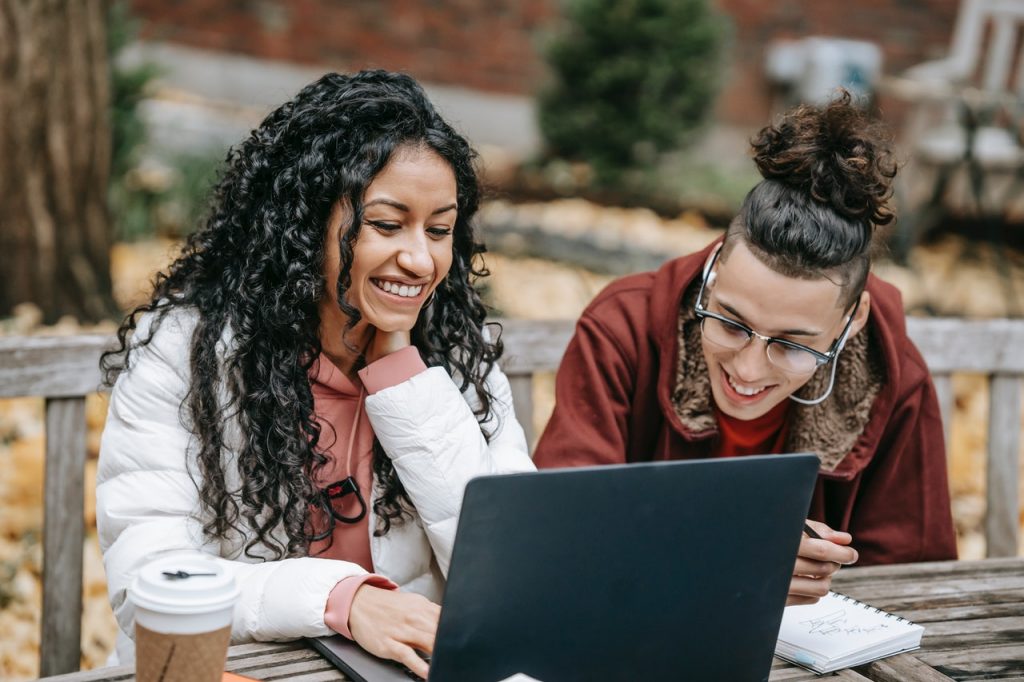 Online study groups are now more popular than ever because of distance education and the development of technologies. There is no need to look for study buddies in your local library, as you can find them online with just a few clicks of your mouse. Studying in a group can positively affect your productivity and boost your grades as well as create new friendships and become a great way to spend your time. That's why if you consider joying such a group or setting up one of your own, you will definitely find the following tips useful. Let's get started.
Your Group Should Be Quite Small
It's hard to manage work in a large group of people for many reasons, especially when it comes to studying. For example, it's much harder to plan study sessions when you need to satisfy everyone's needs and combine all of the schedules. It's also harder to keep everyone equally interested in your online meetings.
That's why it's recommended to create or join groups that have around five members. This is the perfect number for a group where everyone contributes equally and meets on a regular basis.
Find the Right Platform
There are multiple ways you can run a study group – group chats in messengers, group video calls, conference calls via phones, etc. When choosing the platform for a study group, you should consider the personalities and needs of your group members. There are multiple people who would enjoy texting rather than joining a video call, and this fact should be treated with respect.
However, not only the type of communication within the group matters a lot, but also the choice of apps and software. For example, a great option is to choose Discord as one of the best voice-chat platforms that are highly rated by many gamers and students. Another option is Zoom or Skype for the ones who would prefer video-call format.
If you need to share some files, you can create cloud storage with common access. Such can be Google Drive which is very convenient when you want to share text files or edit them together, as well as storing your group projects.
Assign a Leader
There always should be a leader in any kind of group to make it easier to cooperate and communicate within your small collective. If you are the one who is creating an online study group, you might also be the one responsible for the organization and future leadership. If this role is not for you, you should pick the person who is the best candidate for it. The leader in a study group is one who:
Creates a schedule of meeting according to everyone's plans and needs

Delegates tasks and organizes the workflow

Helps in regulating and solving organizational questions and issues if any occur

Creates a plan of sessions

Creates presentations or finds interesting material, data, statistics
Not always assigning one steady leader is good. A lot of groups assign a different person to be a leader during each session, rotating responsibilities. This way, every group member can try their organizational skills and make it easier to run things smoothly to avoid conflicts.
Make Sure to Take Breaks
Each online study session should be planned the way there are some breaks every 30-45 minutes. This is the method of studying that is considered to be the most effective no matter what your learning type is. Breaks help you stay focused longer and avoid burnout while also keeping your interest in the group studying itself alive.
The online study group that you are in might choose the timing of the sessions freely according to everyone's daily schedules. However, even short sessions that continue for 1-2 hours should include brief breaks.
These breaks can be organized in the way you all enjoy. For example, you can play a short game together, listen to music, chat or just have a snack. In other words, do what makes you all satisfied with the workflow and the atmosphere in the group.
Avoid Boredom
Any activity starts to be boring when it becomes a part of your routine and eventually just turns into another chore. So, what you really need to make studying in an online group effective is to make your sessions interesting and fun. 
Gamifying your sessions is one of the ways to keep your studying exciting. Talk to your group about which games and challenges they would enjoy as part of the studying process. Quizzes, competitions, and team games can really make a difference when it comes to rehearsing material.
Wrapping Up
Studying in a group is a fun and exciting experience and might change your study routine for the better. Chances are you might also find great friends or just have a great time together. Anyways you should definitely try joining such an online group or setting up one of your own.