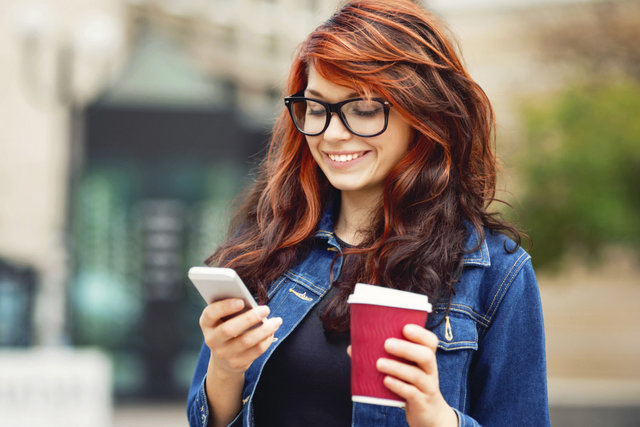 Your college years are often some of the best years of your life. But, by the same token, they're also some of the most challenging years of your life. Trying to balance coursework with sports and social life can become overwhelming for some students.
These days, there are apps for everything, including a lot of really useful and fun free apps to help you stay motivated and organized.
Here are the best free apps for college students:
Power Nap. Late night parties and cram sessions can take a toll on your productivity. Even if you adhere to a strict sleeping schedule, the occasional Power Nap can do wonders to revitalize you. This app allows you to customize music and backdrop and set your alarm at 5, 10, 15 and 20 minute increments for the ultimate Power Nap experience. Available for iOS and Android.
RealCalc Scientific Calculator takes the place of an actual hand-held Scientific calculator with all the features you would find on it including:
RPN operation
Unit conversion
Result history
Binary, octal, hexadecimal
Scientific, engineering and fixed-point display
Physical constants table
10 memories
This is the perfect app for science, mathematics or engineering majors. Available for Android.
Intel Education Study is a book and PDF e-Reader. Use it to take notes and highlight areas of your e-textbooks. Easily share and sync across devices. Its My Stats section allows you to analyze your study habits by tracking the time you spent studying, the notes you made and the flashcards you aced. For more advanced use, you can set goals and track your performance.
Cram. This is a flashcard app that allows you to create and store your own flashcard while also giving you access to 75 million + stored flashcards on their website. You can use it offline. Its cram mode helps you study more efficiently based on the Leitner system of periodically spaced repetition. Available for Android.
StudyBlue is an advanced flashcard app with an easy-to-use interface. Allows you to create own flashcards, as well as add images and audio to your cards. Has an offline mode. Also allows you to set a reminder for your next study session and share cards with classmates for collaborative studying. Available for iOS and Android.
Unstuck everyone falls into a studying rut now and then. This app is helps you move through your "stuckness" by allowing you to express yourself and asking you questions that will help you move on. Highly rated and highly inspirational, perfect for those times when you can't seem to find your motivation. Available for iOS and Android.
SparkNotes have been around to save students since before the internet. Their summaries and analysis of works of literature are a popular ways to get the gist of a work when you can't make sense out of it. Now, they have their own app which includes:
50 pre-installed study guides of most common books taught in college
access to hundreds of study guides
offline use
share guides to Facebook
Available for iOS and Android.
EasyBib. Automatically creates your bibliography for you after you enter a book title or scan your book's barcode. Allows you to format in the classic MLA, APA and Chicago styles, as well as 7,000 other citation methods. Available for Android.
Any.Do allows you to make interactive lists that you can easily keep track of and check off as you complete tasks. Features include:
Syncing across devices
Voice recognition and recording
Reminder setting
Share with others
Attach notes and files and photos
Set recurring tasks to calendar
Upload files and photos from your computer, Dropbox or Google Drive
Use this app for an advanced to-do list experience to keep track of assignments, clubs, meetings and events. Available on Android.
From power naps to bibliography writers, college students can take advantage of a variety of free apps to help meet their needs.