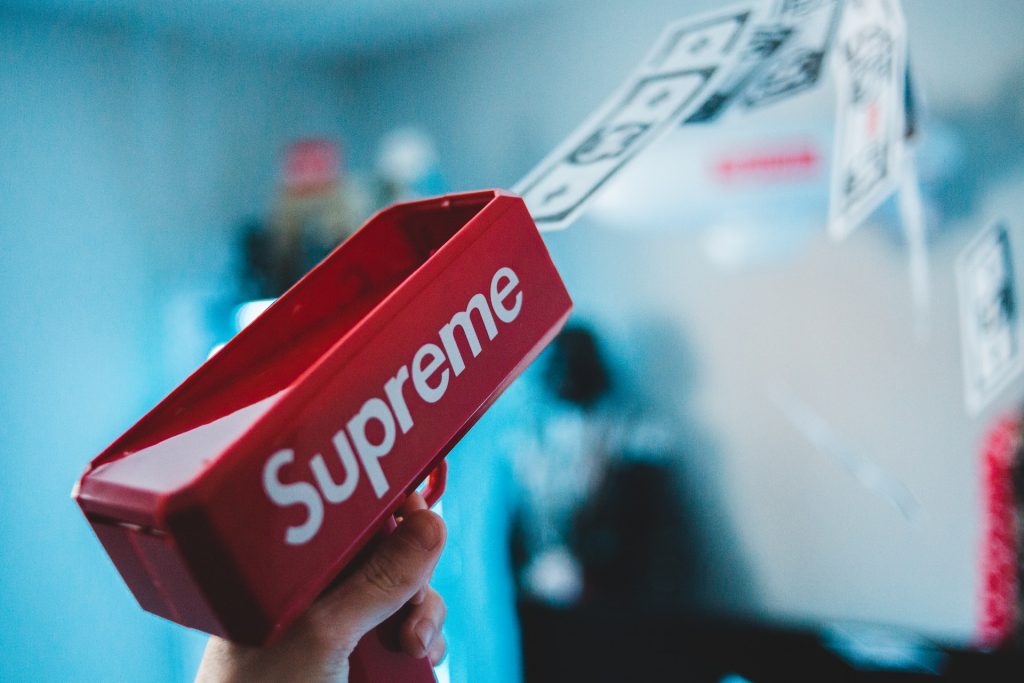 College comes with a lot of challenges. For example, managing money for the first time is a thing that a new student should learn how to do, and it never goes easy. Being able to prioritize and stay away from tempting but unessential purchases is one of the huge parts of budgeting in college. If you find it hard to decide whether you should or should not buy something and you definitely don't want to make a mistake, read this blog post. We will help you save on seven things that you can avoid spending your money on in college.
Expensive Textbooks (up to $800 per semester)
It's not a secret that college textbooks cost a lot. They are usually required for each and every class, which means that every year you have to spend quite a lot. However, there is another option.
As college students don't need their textbooks after they complete a course, it is understandable that they want to make some money back. That is where you can use this situation to your advantage. Check the local social media groups, campus, and garage sales to see if there are second-hand textbooks available for purchase. Chances are you will be able to find a few propositions. 
Another option is to find your textbooks online. Some of them might be downloaded completely free, while others would be priced. These online textbooks are added to the database each year, and they have no differences from the actual textbooks. You will only need a gadget like a tablet or an e-book to use your textbooks during the lectures and study sessions. Be also sure to check the syllabus, as there might be useful links for online libraries or databases.
Expensive Gym Membership ($30-$70 per month)
Gym membership is often a tricky thing. You might be promising yourself to start working out and taking care of your health, but it always will be someday in the future. Paying for a gym that you don't attend or not that often is a mistake that you should avoid. 
Many college students have access to the campus fitness facilities or might get a discount to a local gym with a student ID. Another option you have is to get involved in free indoor and outdoor activities, for example, running. By annulling your gym membership that you don't use, you can save up to $30-70 per month. As you can see, paying full price for an expensive local gym hurts your budget but is avoidable.
Unnecessary Subscriptions (around $65 per month)
This might be too obvious, but unnecessary subscriptions can make a hole in your budget. It's not a rare case to pay for apps and services that you don't even remember subscribing to. Various podcasts that you don't listen to, photo editing apps, diet and calorie counting programs, streaming services – all of these things are pretty cheap. However, when you are subscribed to a few, which is the case for the majority of us, the sum of money that you pay monthly for all of them might be pretty significant.
Check your subscriptions and your monthly bank account review to spot the subscriptions that you no longer use and thus can cancel.
Coffee to Go (up to $80)
Coffee habits are now pretty expensive. If you like to start your day with a fancy drink from a local coffee place, you might see that it takes a large portion of your budget. And if you drink coffee more than once per day, the situation worsens even more.
What you can do instead if you can't imagine your day without caffeine intake is to invest in an inexpensive or even second-hand coffee machine/French press and brew your own coffee. There are many tutorials and recipes online that can make you feel like a real barista and treat yourself to tasty coffee every day. 
Meal Plans (around $1,800 per semester)
Meal plans in college are indeed convenient. But they might be too expensive for the quality of the food and the assortment you get. Instead, you can choose to cook your own meals or use coupons for occasional dining out. There might be discounts and various coupons available for students who would like to visit local cafes and restaurants and search for them online. 
Cooking in a dorm can be tricky but it has a few specific advantages. First of all, you can cook whatever you want or need. If you have any preferences or particular products that you can't consume, it's harder to make the meal plans work for you. But when you cook your meals, you can do that easily. Another benefit is improving your cooking skills and being more adapted to living by yourself. But what's even more important is that you can save a lot of money on meal plans. There are many recipes now that will allow you to spend not that much but get a few days of healthy and tasty meals.
Impulsive Purchases
Being a student means being young and inexperienced with what you really need. And that's okay. Eventually, you will learn to prioritize and make decisions about whether you should or should not buy something. With all the cheap clothes available online or various unnecessary devices and stuff, it's hard to keep yourself from buying something.
However, you need to be wise about your spending. Ask yourself a few questions on whether you need this item, how are you going to use it, and whether you already have an item of this kind. These questions allow you to be realistic about your purchasing needs and also help you stay away from impulsive purchases.
Credit Card Debt
If you are using a credit card, you know that you should be very attentive and accurate about paying it back right on time. Having a great credit score is surely important but it might be tricky to operate a credit card without causing a debt. Be sure to always check the account status of your credit card, all the payment deadlines, and other conditions. 
Conclusion
Saving money in college can be sometimes hard. But if you avoid spending on unnecessary things, learn how to plan your budget, and use coupons or discounts, there is nothing impossible. Also be sure to check the local social media groups, ads, or listings about the upcoming garage sales where you can purchase campus essentials for a much more affordable price. We hope that you find our tips useful. Wish you the best of luck!