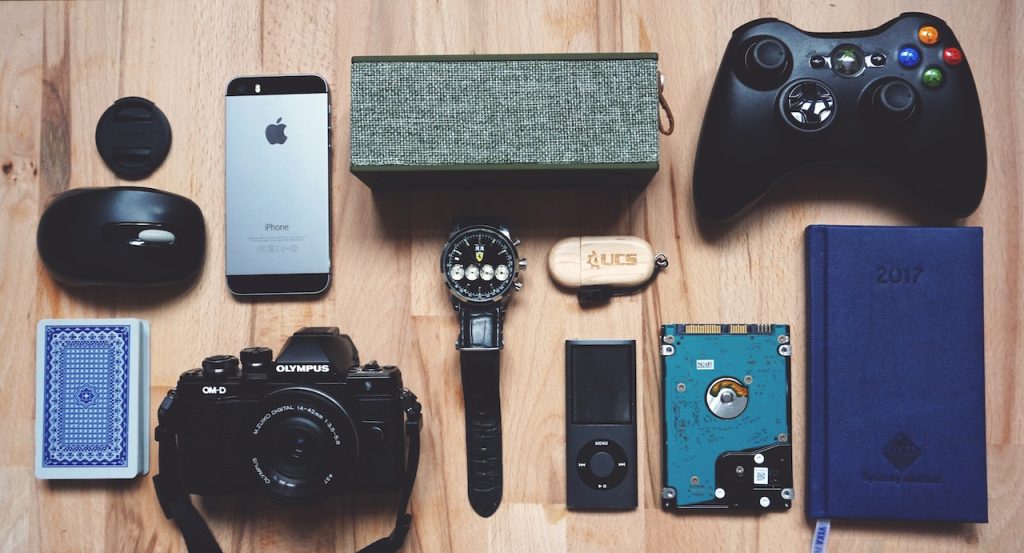 Every college student knows that college years in general and studying in particular are stressful; that's why making it easier becomes very important. While now it's hard to imagine how our grandparents were studying without laptops, smartphones, and various software, we are blessed with dozens of useful things due to the technology era. Here are the five essential gadgets that make a huge difference in a student's life.
A Laptop and a Smartphone
Almost every college student in US and UK owns this pair – a laptop and a smartphone. Writing your essays, doing your homework, checking your schedule, using helpful apps, planning your time, surfing the internet, researching information, and even practicing – all of these things are now so much easier to do with the help of these gadgets.
Some of the colleges insist on purchasing a laptop and might even make it a required condition at the application step for each and every student. It happens because some of the materials can be accessed only through personal computers, including online classes, archives, specific software, etc. Laptops are also much more convenient compared to a stational PC as you can take them with you to the class, library, or study group and they take up less space in a dorm room. 
A Kindle or a Reusable Notebook
If you hate taking multiple textbooks with you when going to classes, a Kindle is a worthwhile purchase. You can easily fit all of your course-related textbooks, even bulky ones, in a compact bag with the help of Amazon Kindle. You may also save a ton of money on books by purchasing a device like this because e-books are always far less expensive than physical books. Make notes and highlight the quotes – convenient and easy.
A reusable notebook is another great gadget that will replace all of your notebooks, paper sheets, and scraps. You can take handwritten notes and scan them into an app on your phone using a reusable notebook. Your notes will then be converted to digital form, allowing you to conduct word searches just like you would in a word document if your handwriting is at least somewhat readable. You then wipe the paper clean and reuse it after saving your notes to the cloud via Dropbox, iCloud, or Google Drive.
An External Hard Drive
Hard drives are crucial for students – you will definitely need one to store all of your papers, materials, information, research sources, etc. With the help of an external drive, you don't need to clean space on your laptop to squeeze all the study-related files. You will be glad you bought one once you need to pass it to someone else or when you need to review your files on another computer. And it helps you keep your files safe.
External drives now are very common as not every laptop can be upgraded with additional memory space. So, when preparing for your college semester, make sure you get one external drive for yourself. You might say that USB flash drives are as effective and less expensive. You should surely have at least one USB flash drive for quick file exchange, however, it will not fully replace an external hard drive and are far less reliable.
A Battery Charger and a Power Bank
Though nowadays the majority of devices are charged with a cable, some still require batteries. And once you are going to live in a dorm, you never know when you might need a new battery. So, rechargeable batteries are the best option as they help you save your money and are more friendly for the environment.
You don't need to buy new batteries for your alarm clock or your remote control when you can always charge the ones that you already have. Quite convenient, especially if you don't have a store nearby your campus.
A Safety Keychain
A safety keychain or self-defense keychain is a gadget that helps you feel a little safer when going out. It makes a loud siren noise when activated, thus bringing attention. Some brands also make keychains that would send your location to your emergency contact list or police. Safety keychains are usually associated with women and girls, but in reality, they are extremely important and useful devices that everyone can use. Just remember to check if the battery is still okay. 
Another cool keychain is a key finder keychain that makes noises when you need to find where you put your keys. It can be triggered by an app or by sound – for example, clapping your hands. You can also attach it to your wallet or another thing that you frequently lose and can't find. Isn't that absolutely great? Especially when you are late for classes and don't want to waste any precious time looking for your keys.