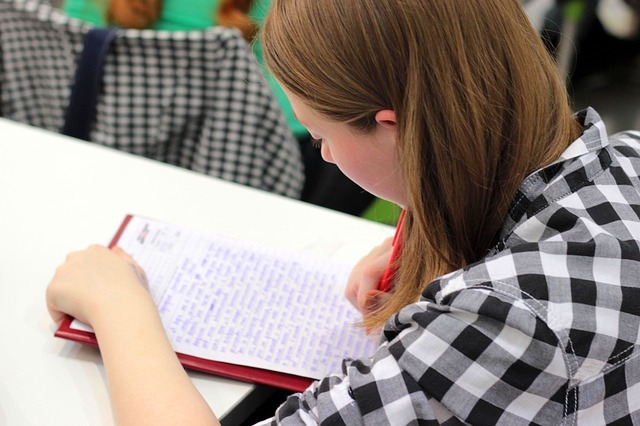 The amount of essays that college students need to write has increased exponentially from what has been expected in the past. From the first week you spend in college onto your last you will be writing essays on every topic imaginable. And it's no news that most students just entering college have not been properly trained on crafting an essay. So how do you write them that dazzle your professors time and time again? Well, it's less complex than it seems, really. Just follow these steps to writing an essay and you're sure to be on your way to becoming a writing superstar.
Craft your essay outline
Ideally, your writing will happen a few hours at a time, stretched out over several days. Since you'll probably be doing other things, creating a clear outline is essential. And even if you only have a few hours to spare for writing your entire essay, it's still a must have. The outline is what will keep your writing on target and on point. Remember, your professor reads tons of works all the time, and if they all have one pet peeve, it's wishy-washy writing that's unfocused and all over the place.
In a standard-sized college essay you will only have about five paragraphs to work with: the introduction, three or four body paragraphs, and a conclusion. If the requirement calls for a larger essay, stretch out the number of body paragraphs as needed, but most of the time a paragraph each for the introduction and conclusion will be sufficient.
Work on body paragraphs
For now, focus on structuring the body. After you've introduced the premise in the introduction, the body paragraphs will support it. Keep each paragraph focused around one central idea or an argument. The arguments you present should be well-reasoned and backed up by expert opinions from books and articles that support them. Books, of course, are preferred, but articles are good alternatives if you're writing about something current or can't find an authoritative enough book on the subject.
Try to research the topic before starting to work on your outline, so you know beforehand what quotes you'll be using. Center your body paragraphs around one and order them from least to most persuasive and authoritative, so your essay can build from start to finish. If you picked good quotes to use, they should naturally lend themselves into expansion and analysis.
When outlining a body paragraph, remember these ingredients:
an introductory sentence that naturally flows from the end of the previous paragraph;
a statement of opinion;
a source to back it up, analysis and expansion of that source;
a concluding sentence.
These are the elements of a great body paragraph. When you've developed your skills as a writer, you can experiment with this formula, or even ditch it entirely. For now focus on adhering to the rules before you break them.
Edit unsparingly
Step one of editing your own paper is taking a pause. After you've finished writing, step away for as long as you can afford before sitting down again to edit your work. The reason being that you'll see more of the errors you've overlooked the more time you've spent not looking at your work. You'll know this if you've ever gotten an essay back from your professor and were aghast at the simple mistakes that were in it. The answer is not looking or thinking about your essay for a while.
The whole idea of writing a paper in college is to show in-depth knowledge about a subject, so make sure whatever you're writing is factually correct. You will no doubt be graded on your reasoning skills, so also make sure that your paper is logically sound.
Follow the instructions
At this point, re-read the instructions provided to you and see if your essay features all the elements required by your professor's directives. You;d be amazed how often underproduced papers are submitted just because the student in question didn't have the wherewithal to check their paper against the provided instructions.
Now, on your final pass, make sure your work adheres to a structure. The point of structuring an essay is not to inhibit your creativity, but to make it easier to grade for your professor, who reads essays like this all the time and need them to be more or less uniform.
The most important thing that you can do throughout the entire process of writing your essay is remembering why you're writing it. No, it's not because you have to complete the assignments given to you. Essays are a staple of the academic process because they're designed to test and improve your knowledge on a subject, your comprehension of it and your ability to express your opinions in a consistently logical manner. Treat these as benchmarks you have to reach when writing, and you'll already be head and shoulders above the rest.