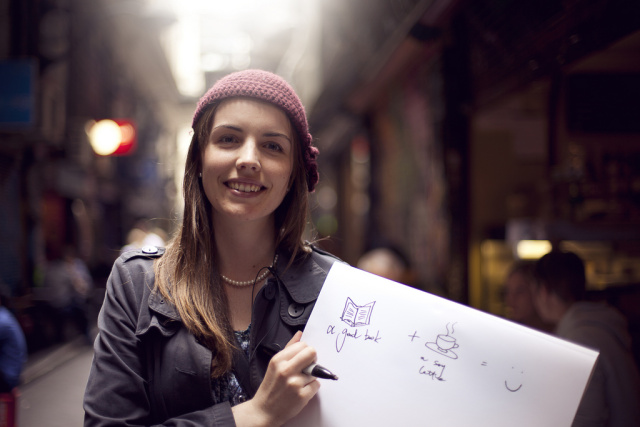 Most students dread the essay-writing process. Unfortunately for those who dread it, writing essays is a huge part of high school and college life.
But essay writing doesn't have to be torture. In fact, if you work out some key techniques, it can actually become fun. Learning to make the most out of essay writing could be the best thing you do for yourself. It will save you a lot of procrastinating and struggling through the rest of your academic life.
Here are some tips to make essay writing something to look forward to:
Create a ritual
For most students, the hardest part of writing an essay is getting started. So, you're going to have to do something that will make you want to sit down and get your notes out. Why not take a cue from professional writers? Very few of them sit down to a cold desk and start churning out pages of words. They settle into it with a ritual. Make yourself a cup of hot chocolate, tea or a smoothie. Sit down in a well-lit and comfortable area. Maybe you have a favorite chair. Or there's a cafe that you just love. Or maybe you prefer to be in nature and there's a tree or a garden that you enjoy. Choose a place that feels warm and inviting. If there's a lot of noise and distraction, put on some music. Make the experience something to look forward to.
Get visual
For some students, it's all about the visuals. Reading and writing are simply not the same without graphics, photos and visual cues. So, why not do the same with your essay? Hand-write your draft and draw pictures to help you conceptualize your thoughts. Sure, your final product will have to be boring black & white, Times New Roman and double-spaced. But that doesn't mean you have to create your essay that way. If you're typing your draft, use some funky fonts or color code your introductory, supporting and conclusion paragraphs. Maybe type your thesis statement in bold and underline some of your main points.
Use an app
Getting some technical support could help you have more fun with your essay writing. Let's say you have no problem writing your draft. But then you get stuck at the editing process. There are a lot of easy-to-use editing apps that can help you, like Hemingway, a light app that cues you into spelling and grammar errors, tells you when you're rambling and highlights adverbs so you can change them.
Work with a friend
One of the best things about learning something new is being able to share your knowledge with others. Discussing and debating an idea can help you to get a deeper understanding of the topic. Someone else's point of view may challenge yours and force you to consider a different angle or help you build a stronger defense of your own stance. It can be way more fun and stimulating to hammer out an essay while working with a friend or classmate. Just make sure that you each are defending your own original thoughts and words. No copying from each other.
There are lots of ways to make essay writing more fun. Creating a ritual to get you started, allowing yourself to be creative as you craft your essay, using an app to help you get organized or to aid with editing and working with a partner can all make the writing process more enjoyable. Happy writing!